Crude smell oozing out from the plastic bags is always a pestering thing for anyone especially when you buy a new product, then it will be extremely annoying to use it and you will always think twice before using your new stuff.
There have been cases that people have sold their recently bought products just because the plastic smell does not smell good and there is always a kind of irritating odour coming out of it. What causes this odour is the question and the answer is pretty simple to it.
The plastic materials are made up of chemicals that constantly emit the odour which does not smell good to your nose. Although some people say it is the plastic that is emitting the foul smell but some say it is because of the packing.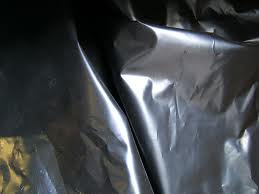 Getting Rid of the Plastic Smell
There are a lot of ways by which you can get rid of the plastic smell. Take a look at some of them.
Ventilate The Plastic Bag
Increasing the ventilation or taking out the items from the packaging will most definitely reduce the foul smell from your products. It is the best, feasible and the easiest way to do.. A good way to reduce the smell is by keeping the item open in some spacious place like a garage etc and turning the fan on.
Use Baking Soda
Another good way to reduce or diminish the plastic smell altogether is by immersing your object or applying the baking soda on it. People have started using baking soda to get rid of the plastic smell precisely because this method works fast and you do not have to go through a lot of trouble while going through this method. But please make this sure, once you immerse the object in the baking soda, wash it afterwards with clean water.
Use Vinegar
Although baking soda and ventilation techniques should be your first preference but if in any case the above mentioned methods do not work well then you can always go for the vinegar. Yes take some vinegar and add water in and make it a solution in a bowl. One thing you will feel good about this solution is that vinegar is antiseptic and it also kills the germs as well as bacteria on your objects unlike other solutions.
Place your bag in this solution for some time and then take it afterwards and then wipe it with some dry cloth or towel. After you have wiped the object with a clean cloth then wash it with hot water. Plastic smell would be gone by then. It is a very useful and important method to get rid of the plastic smell from any kind of objects.
It has been said that air has always been a great source to get rid of the foul smell. So whenever you clean your bag with vinegar or baking soda, make sure that you place them in some well ventilated place.