Many people would agree that a camel toe is embarrassing and no lady is comfortable with it especially if someone sees it. Perhaps you have never heard about this disaster but probably you are a victim now or before.
This is a situation whereby the outline of your labia majora is visible through your clothes; usually when you wear tight clothes. Why is it called camel toe? It is because the disaster appears like a camel toe.
There is need to eliminate it if you want to live a comfortable life. People may be staring at you as you walk down the streets and this is by far uncomfortable and you may be the talk of the day and if you are a celebrity then you may appear on fashion cops shows. For this reason, you must get rid of it before the whole world turns against you.
Camel toe can be eliminated by different approaches. The approach that you go for depends on the weight of the problem because your camel toe is not the same as that of your friend.
Talk of using prevention products, avoiding clothes that cause it and dealing with it physically among others. The following are causes and tips. Read on…
Causes of Camel Toe
The following are the causes;
1. Use of spandex – this is a tight fitting fabric and if you are used to them, it is difficult to avoid getting of it.
2. Exercise shorts – they are very tight and ladies who use them are vulnerable to getting this.
3. Small swimsuits – if you use swimsuits that are smaller than your body size then you will get camel toes.
4. Leggings and tights – if you choose to wear leggings and tights together with short tops, your camel toe will definitely shoe off.
5. Stretch pants with weak fabric – if you wear stretch pants of very low quality the fabric will take the shape of a camel toe.
14 Tips on How to Prevent Camel Toe
1. Covering it up!
You may realize that your camel toe is visible when you are walking down the streets. Will you leave it to embarrass you? No. the best thing to do is to cover it up. To avoid such situations, learn to tie a sweater around you waist and let it hang down to cover it.
Choosing the wrong outfit is a common plunder that most women do. This means that they forget that their camel toes will show off clearly. However, if you make this mistake, covering it will save the embarrassment.
2. Removing Camel Toe Manually
Hooking your thumb to the base of the crotch can also get rid of the camel toe. This is done by applying pressure to both your index finger and your thumb to pull your inseam downwards. As you do this, you can also adjust your pant legs to fit you perfectly.
It is important to note that grabbing your crotch should be done in a private environment. This is because you are vulnerable to horror stories if you try to grab it in public. You should go to private rooms, such as in the bathroom and do your stuff in a more secure and comfortable environment.
Know that your camel toe is private and you are the only one who is supposed to see it unless you are a porn star! 😛
3. Emergency fix with toilet paper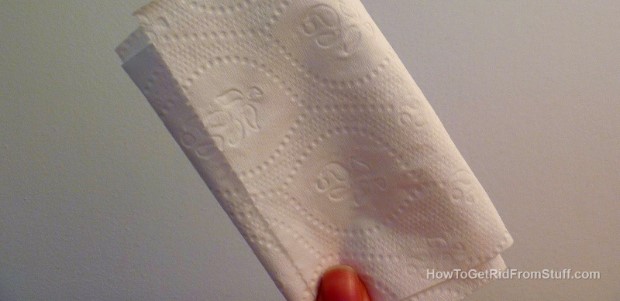 The camel toe may catch you off guard and in that case you can really feel sorry about yourself. Does this mean despair? The answer is no and no. Imagine of a situation where you fall a victim of circumstance and you are heading for a date.
Will you go back to your house? This is what you should do…
Instantly go to the bathroom. Wrap toilet paper around your fingers; the three middle fingers of your hand.
The number of wraps depends with the situation that you are in. if the camel toe is showing off from thick jeans, many wraps are ideal. After that, insert the toilet paper into your pants and the problem will be fixed. This is used as a short term prevention measure and you should remove the tissue paper immediately you get into your house because they get wet easily.
4. Using feminine hygiene products
Pads have been credited for their contribution in eliminating camel toe. Once you realize that it's showing off, insert a pad into your pants. The pads will prevent the toe from being visible to others.
If you are not sure whether it is clearly fixed then you can tell a friend to check whether it is still visible. Pads come in different thickness and quality. The thickness that you choose depends on the impact that the toe is causing.
If you are wearing jeans, you should choose thick pads, medium pads for thin pants and pant liners for swimsuits. You can consult experienced friends if you are uncertain about the thickness that is best for you.
5. Inserting the Cuchini into your pants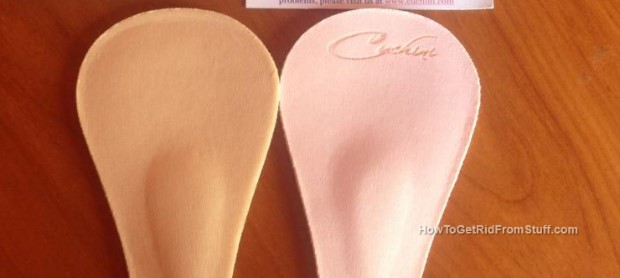 Some women are affected by camel toe more than others. If you are among those women who are prone to this problem more than others, you should not consider yourself unlucky. There is an effective solution for you; the Cuchini.
This is a small stuff that is inserted into the pants to fix it. It fixes both minor and major problems. How does it work? It has a bump that combats the camel toe successfully. To adhere the insert into your pants, use a tape to put it in place.
The product can be used more than once unlike the pads which are only used once. However, you must always wash the insert once you remove it before you use it again.
It is recommended to carry it in your bag to save you when the camel toe knocks surprisingly. Nobody will realize that you are carrying this insert.
6. Using yoga pants that have lined crotch
Every time when you go to buy yoga pants. Ensure that you buy those with lined crotch. They act as a camel toe proof and your stuff will be rarely noticeable. These yoga pants with extra lining have been proven to hide the camel completely and you will be sure that nobody will see it when walking.
They are also flexible that other remedies and that is the reason why they have garnered the favor of many people across the world.
If you cannot afford to get those yoga pants, wearing tunics can be an alternative. Wearing tunics with stretchy leggings will not expose your camel toe. It will be hidden completely and nobody will realize that you have one. The longer shirts will extend to cover this uncomfortable thing.
7. Ensure that the waistline of your tight jeans sits below your hips
Tight jeans usually show off your camel toe very well. This means that you will not be comfortable when walking. To prevent these embarrassing situations, ensure that your fitting jeans are worn properly. How?
Pulling them down to make the camel invisible when walking is the solution. However, this should not be done in an open place. You should go to the bathroom and adjust them appropriately. Your privacy is important.
8. Use the smooth Groove Cup
The smooth groove cup has been proven to take care of both minor and severe camel toes. This plastic cup is effective since it hides your entire labia and the possibility of your camel showing off is slim to none. However, you must be on the watch out to prevent the plastic from moving out of its position. It can really embarrass you if it moves out of place in public because it will make you uncomfortable.
The fact that the plastic is made of thick material makes everything invisible in tight pants and the issue of camel toe will never be a worry. The plastic material is less comfortable than inserts but its effectiveness can be compared to none.
9. Using pant liners
In this method, you will fix a pant liner vertically in your under wears. You must find a cardstock and cut it to match with your panties crotch section. You should cut several of these so that they can be used when you want to cover the camel toe the next time.
Put the cardstock underneath the liner and wrap the crotch at bottom of your underwear with the wings of the pant liners and smooth them. The cardstock that remains will be used to hide the camel toe. The shield method does not work for swimsuits.
10. Using camelflage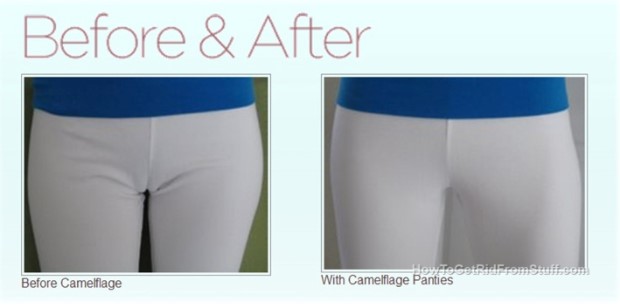 This is another product available in the market that gives amazing results as far as camel toe elimination is concerned. The product has been featured in many shows including the Hollywood talk show.
If you are among the women who love fashion, you can for this product. The products works by knocking the lady parts down beneath the tight clothes that you wear. This product is inserted into the pants to prevent the camel toe from showing off.
The inserts are washable and can be used for more than one occasion. With the inserts, a woman will be comfortable than ever before. The insert should be purchased from a reliable supplier to avoid buying counterfeit products.
11. Keep away from spandex
As we saw earlier, wearing spandex is one of the major causes of a clearly pronounced camel toe. You are advised to say no to spandex if it is easily visible. Elastic pants without underwear also makes the camel clearly visible.
The seam creates a cleavage which makes the camel toe a worry. However, if you want wear spandex and elastic pants, you must wear underwear made of quality thick material alongside. The underwear will prevent the spandex from sliding into the crevices thus eliminating the risk of visible camel toes.
12. Using friends as watch dogs
It may not be possible to note the existence of a camel toe alone. You can ask you friends to alert you when it appears without your notice. You should imagine yourself with a camel toe and you are walking in front of your boyfriends. Your female friends can save you if this happens without your knowledge.
13. Pulling the crochet from the zipper area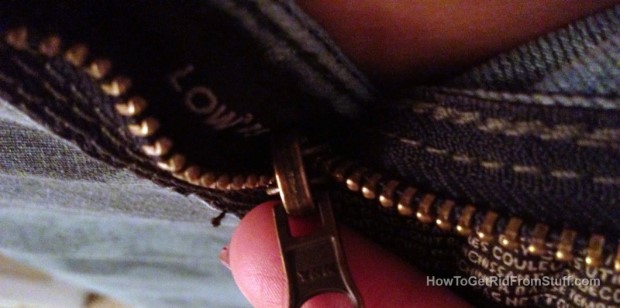 This is the simplest and the surest way of getting rid of the camel toe. By pulling the crochet from the zipper area, the possibility of a it showing off will be minimized because this will hide the toe completely.
14. Choose your pants well before you decide to buy them
Studies have revealed that some panties can cause camel toe. This means that you must be picky when purchasing pants from your boutique. Flattering type of knickers are the best when you want to avoid camel toes. It is also recommended to wear high inseam type of pants.
You must also try your pants before you make a purchase. This will ensure that you buy the right size of pants. You can either choose the low-rise pants or the mid-rise pants depending on how well they fit in your crotch. It is important to note that pants that have extra room in the waist band usually hang down your crotch. That is why you must try each pant that you buy.
Conclusion
It may be difficult to prevent having a camel toe because it is part of your genital organs. However, getting rid of it is easy with the tips I have just explained. You should analyze the situation and choose the best option to eliminate it depending on the type of outfit you will be wearing.
As much as you want to look fashionable, you must consider the moral impact that your clothes have on you and those surrounding you. Some clothes like hot pants and shorts make it more obvious and more visible. With your camel toe exposed, you may just have killed your entire outfit and sometimes self-esteem.
Share this Infographic
They say, "sharing is caring", if you like it please share this infographic on facebook, twitter and pinterest.