Everyone wants to enjoy the sun once in a while and feel the warm sun rays on their face and skin. However, for all the good effects the sun can have, it also has some major unwanted effects. Sun spots are one example of the negative effects of the sun's UV rays. People often mistake them for age spots, but they couldn't be more wrong.
It is true that sun spots on skin tend to appear in the later stages of life, but they come as a result of extreme sun exposure during the earlier years of life. So if you want to avoid sun spots on face when you get to your 50's, avoid extreme exposure to the sun in your 20's.
They are the result of pigment transformation, or to be more precise, when protein oxidizes, as well as fatty acids, that causes pigment mutation.
Thankfully, there are a number of ways possible to fade or remove sun spots. Some of remedies can be found in your own kitchen cabinets, while other treatments to get rid of sun spots are available only at the doctor's office.
8 Effective Home Remedies to Remove Sun Spots
Let's first take a look at how you can get rid of sun spots the natural way:
Vitamin E Capsule Gel
You have most likely heard about the positive effects of Vitamin E on the process of hair regeneration, but it is also very beneficial when it comes to removing sun spots. However, if you wish to achieve satisfactory results, you need to apply this method often and on a regular basis. Here is how to do it:
1. Open the capsules and take the get out.
2. Carefully apply the gel on the sun spot and massage gently for a couple of minutes.
3. The gel has to stay on you overnight.
4. Repeat this procedure every night until the sun spot disappears.
It should be mentioned that apart from sun spots, Vitamin E gel can be effective in removing scares and bruises.
Rubbing Red Onions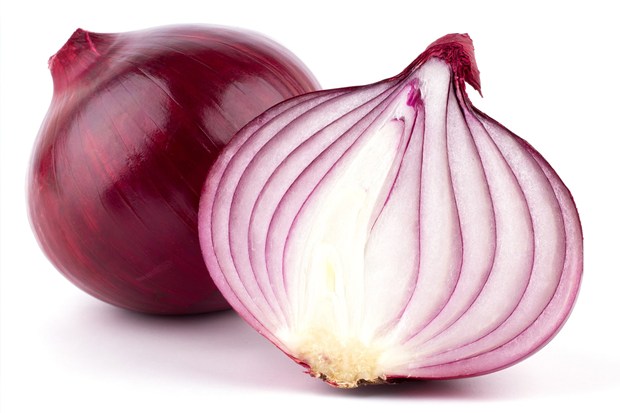 You are probably not aware of this, but these onions have different characteristics and ingredients that are helpful when it comes to dealing with sun spots on skin and face. Red onions are full with acids that can remove not only sun spots but other types of skin problems as well. Here is how to go about it:
1. Carefully slice the red onion in equal halves and apply one of them directly on the sun spots.
2. Use gentle circular motion to rub and apply the red onion's acids on the skin.
3. Leave it like that for a couple of hours and wash the skin with cold water.
Make Use of Lemon Juice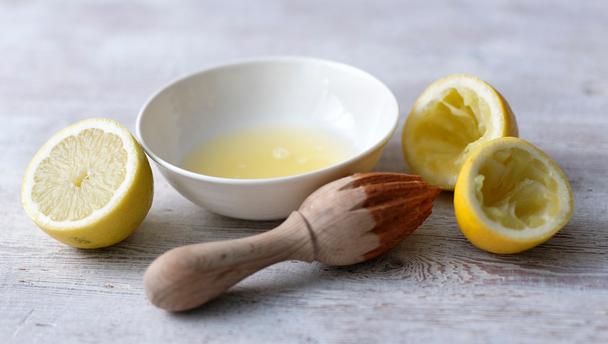 Everyone knows that lemons are extremely rich in Vitamin C, as well as other nutrients that can benefit the skin. Aside from fading and removing sun spots, you can use lemons for treating other skin issues and get your skin back to its glowing condition. The procedure is quite simple:
1. Squeeze the lemon to get the juices out, and then apply those juices on the sun spots
2. Let the juices do their job for around 15 minutes, and rinse with water.
3. This procedure should be repeated daily until you see results.
Use Buttermilk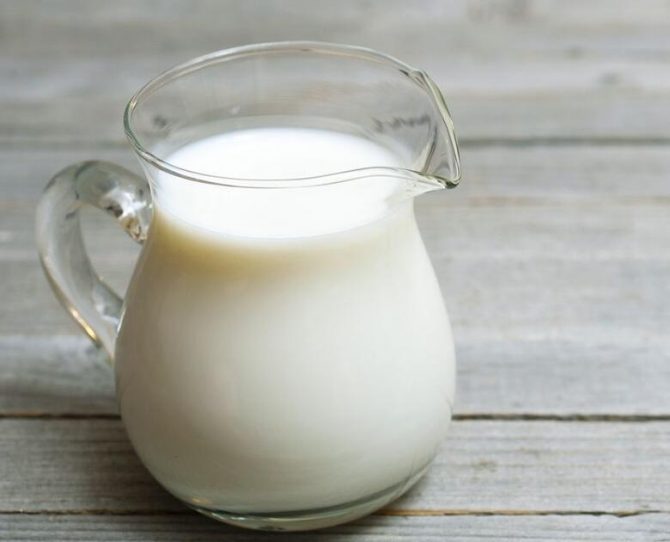 While it is known and completely true that buttermilk is primarily used for cooking and baking, it has also proven to be very effective as a skin remedy. That is because buttermilk is full with lactic acid, which is great for skin exfoliation, removing dead skin layers. Not only you will get rid of sun spots, you will also provide moisture to your skin. What you need to do:
1. Soak a cotton ball into buttermilk and place it on the affected skin area.
2. Leave it for a couple of minutes and when wash it away with water.
3. Repeat this simple procedure every day until there are visible results.
The Positive Effects of Green Tea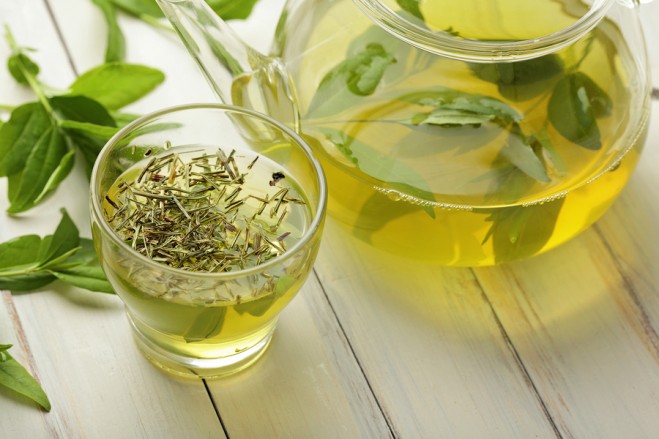 Green tea has risen in popularity quite dramatically recently. Mostly because it is a healthy product that helps with weight loss and other things. And among those other things is its ability to fade sun spots. It contains antioxidants which are very helpful when it comes to cleaning the skin from toxins. Here is how to make use of green tea for removing sun spots:
1. Prepare your green tea as you normally do.
2. Soak a cotton ball into the tea and place it directly on the sun spot.
3. Leave it like that for a few minutes.
4. Repeat this procedure daily.
Use Apple Cider Vinegar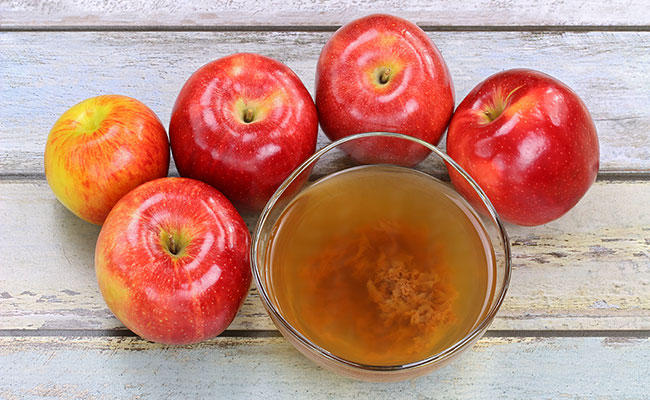 ACV has proven beneficial in so many ways, it is probably no wonder it makes this list as well. It is rich with alpha hydroxyl acids, which are very beneficial when it comes to removing sun spots. Here is how to use apple cider vinegar for your sun spot problems:
1. Mix a tablespoon of ACV and a tablespoon of water.
2. Use a cotton ball to soak it in the solution and leave it on the sun spot for 2 hours.
3. After 2 hours, wash it away with warm water.
4. Repeat daily.
P.S Do not do this more than once a day. It is a powerful solution and it can cause additional damage to the skin if not used properly.
Aloe Vera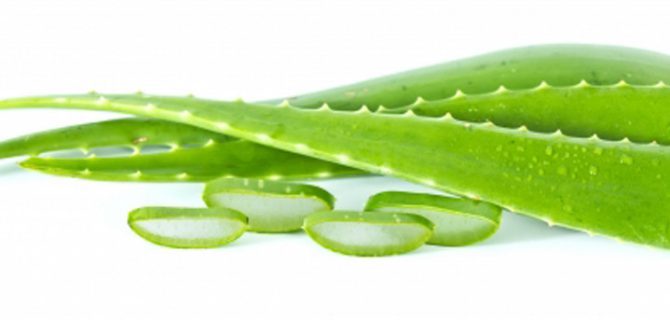 Another popular natural remedy which is known to help treating many health issues. People mostly use it for treating hair related issues, but the fact remains that Aloe Vera gel can be really effective when dealing with sun spots. Its ingredients cause the skin to regenerate faster and more efficiently, therefore removing sun spots.
1. Get some Aloe Vera gel from a leaf and leave it for 30 minutes on the affected skin area.
2. This should be repeated two times a day, preferably at noon and before bed time.
3. Repeat this daily until you notice visible results.
As an alternative you can use an Aloe Vera cream.
The Power of Papaya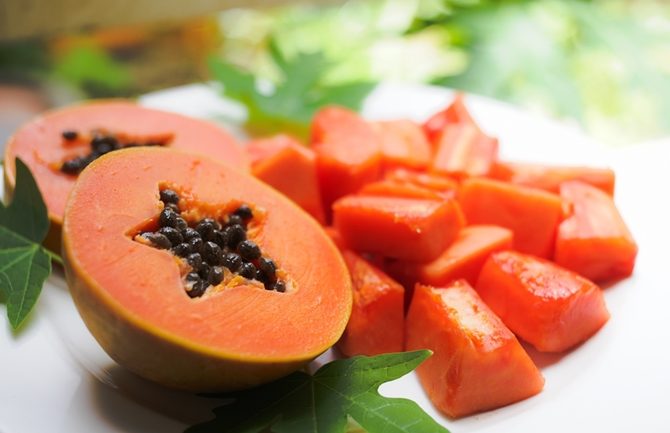 Papaya contains powerful ingredients that can lighten the skin. This is why it is even used as a soap ingredient. Papaya is also great for skin exfoliation, removing acne scars in addition to removing sun spots.
1. Place some amount of mashed papaya on the affected skin area.
2. Let it stay like that for about 30 minutes.
3. Remember to wash it away completely with warm to hot water because it can have negative effects on the skin if it stays on it further.
4. This should be done two times a day.
If you have already developed sun spots another alternative is to use sun spot creams which lighten the skin. There are many sun spot lightening creams available on the market, and some are really effective in removing sun spots. You should always opt for sun spot creams that contain natural and other ingredients which have been clinically proven to remove sun spots.
People often mistake sun spots for wrinkles and signs of aging. If you are still in your youth, the best way to stay sun spot free when you turn 50 is to use sun protection creams when enduring excessive sun exposure. Use a quality sun cream with a minimal SPF of 30.
If none of the discussed remedies mentioned above do not show visible results, you may be dealing with something more complicated than sun spots and you should pay a visit to your dermatologist as soon as possible.