Undeniably, hair plays a crucial role in the overall facial appearance of an individual. For women, it defines their beauty and enhances their aesthetic appeal. As a result, having frizzy hair becomes a major concern and may even lower self-confidence.
Frizzy hair occurs when the hair becomes dry due to lack of the essential oils and moisture. The hair appears soft, dull with a straw-like texture. Frizzy hair contains split ends with a coarse texture, which makes it delicate and difficult to tangle. Other terms used to refer to a frizzy hair includes brittle, dull, or curly hair.
Few months ago we also wrote about how to get rid of a perm, you should also read some of the tips to better get an idea of it.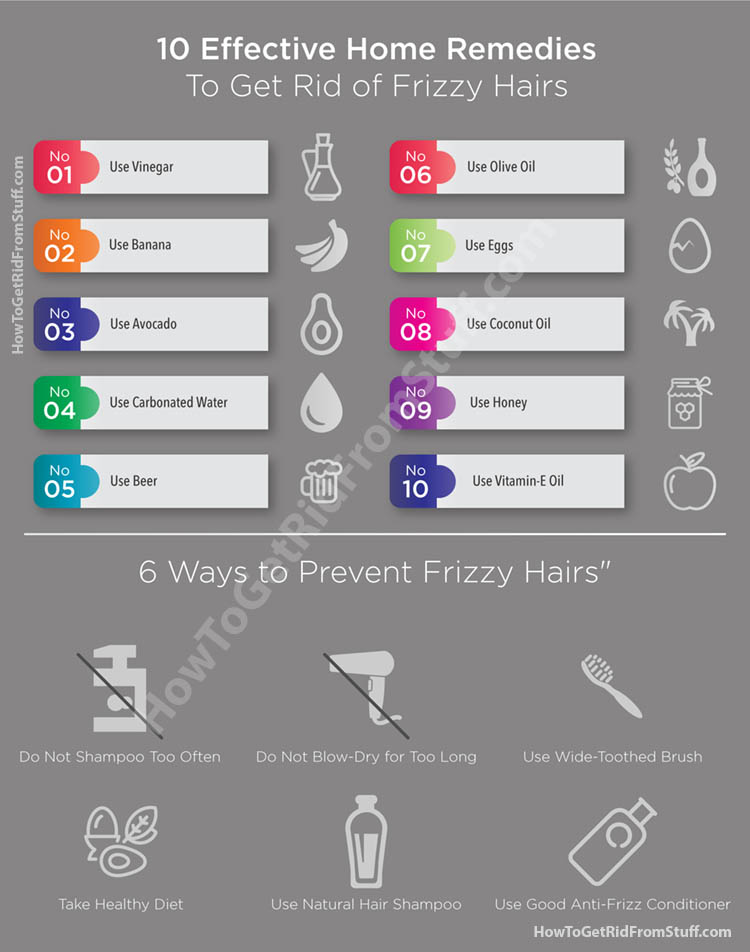 Causes of Frizzy Hair
There are many reasons why your hair may become frizzy; they include;
1. Excessive Blow Drying
The excessive use of blow drying can also be a source of dull, frizzy hair. This includes over-use of heat appliances like blow dryers and curling irons.
2. Sun Damage
Excessive exposure to sunlight makes your dry and damaged causing unmanageable frizziness.
3. Bad Habits
Rubbing your hair frequently with a towel to dry it leads to hair breakage and worsens the frizzy hair. Frizzy hair may also appear when one touches, combs or scrunch a curly too often.
4. Poor Diet
Lack of a proper diet deprives the hair the essential nutrients required to moisturize and nourish the hair.
5. Bleaching and Color Treatment
Bleaching a frizzy hair exacerbates its condition; some bleaching agents cause the hair shaft to break.
6. Genetics
Genetic traits may influence the occurrence of frizzy hair. Some individuals have natural curly hairs that have curved hair follicles; the hair cuticles lay open, thus releasing moisture.
7. Low-Quality Treatments and Chemical Styling Products
Some of the products used to treat and style the hair contain harmful chemicals that deplete the hair moisture and cause split ends. Certain oil-based treatments and hair conditioners can also cause unhealthy and frizzy hair.
10 Natural Home Remedies To Get Rid of Frizzy Hairs
1) Use Vinegar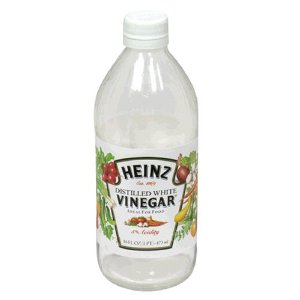 Vinegar is an essential natural remedy that combats and prevents frizzy hair. In essence, it contains an acetic acid that exhibits a soothing effect, which softens and smooth out the hair, making it look silky and shiny.
Its anti-inflammatory effects help to soothe the frizz and reverse the dry and brittle appearance. Besides, it helps to condition the hair, add shine and remove dandruff as well.
To use this remedy, squeeze an apple cider vinegar to extract its acid; mix the acid with water and use it to wash the hair. Rinse the hair thoroughly after washing and shampooing your hair. For best result, wash the hair twice a week.
Alternatively, you can apply apple cider vinegar to your frizzy hair using a cotton ball. Then, use a comb to distribute the solution on your hair scalp. Rinse the hair thoroughly after 10 to 15 minutes. Repeat this once a week.
2) Use Banana
Banana is an efficient remedy that can help get rid of frizzy hair. In essence, it is a rich source of natural oils, potassium, carbohydrates and vitamins contain a soothing and hair conditioning effects. When supplemented with olive oil, yogurt and honey, it moistens and brightens the hair, thus relieving and preventing the frizz.
To apply this remedy, take a ripe banana and mash it thoroughly until there are no lumps. Mix the resulting paste with a quarter cup of yogurt. Then, add one tablespoon of honey and two tablespoons of olive oil. Apply the mix gently on the hair and scalp. Put a shower cap over your hair to lock it; leave it for about 30 to 40 minutes and then rinse the hair. Do this once a week for maximum positive results.
3) Use avocado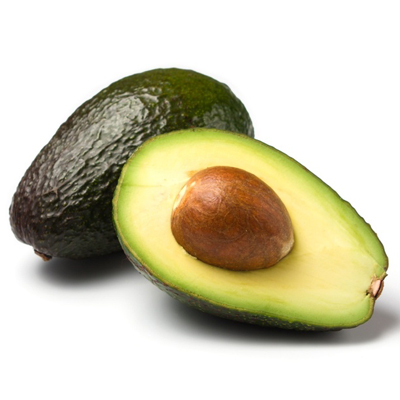 An avocado is an excellent remedy to control frizzy hair. Essentially, it is rich in nourishing fatty acids that help to nourish the frizzy hair and prevent it from drying. The high content of vitamin E present in avocado helps to tame and condition the split ends of the frizz hair. Its incredible hydrating benefit helps to sooth the frizzy and curly hair.
To apply this treatment, get a ripe avocado and mash it well. Then, add a little olive oil or any other hydrating agents like olive oil, yogurt, banana or coconut oil and mix it thoroughly to obtain a fine paste.
Apply the mixture throughout your hair while rubbing gently into it. Leave it for about 30 minutes to an hour, and then wash off your hair with water. You can then condition or shampoo your hair as usual. Do this once or twice a week.
4) Use a Carbonated Water
Carbonated water works so well to reverse and control frizzy hair. It is made by dissolving carbon dioxide gas in water under pressure. The water is slightly acidic with a 5-6 pH level, which helps fight frizz.
In essence, it enhances the cellular activity of the mantle, a very thin layer of oil responsible for maintaining proper posture balance and acidity into the hair. As a result, it restores the right pH and acidity levels, thus controlling a frizzy, dull, and brittle hair. Some of the examples of carbonated water include club soda, soda water or sparkling water.
To apply this remedy, wash your hair with shampoo and cold water. Then, rinse it gently with carbonated water. Repeat this regularly until the issues is resolved.
5) Use a beer
Beer is an amazing option for controlling frizzy hair. It helps to replenish and restoring moisture to your hair. Also, it is a rich source of natural sugars, minerals and nutrients like vitamin B, which nourish the hair and gives it an exceptional shine look. For best results, use darker beers since they contain more nutrients and moisture.
To apply this remedy, wash your hair with shampoo and cold water as usual. Then, gently coat the hair with beer (1 cup at room temperature), and leave it for about 10 to 15 minutes. Rinse it out with cold water again to wash off the beer. Do this once every two weeks.
Alternatively, you can mix equal amounts of beer, shampoo and conditioner. Wash your hair with this mixture and comb it gently to boosts its effects. Then, leave it for some minutes and rinse thoroughly with cold water. Use beer on your hair once every two weeks.
6) Olive oil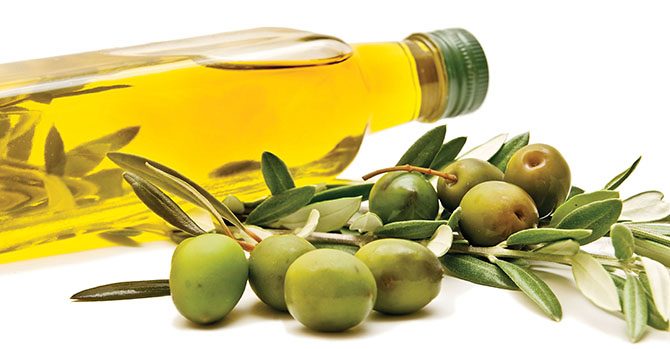 Olive Oil is known to be an efficient hair moisturizer and conditioner; it acts as an emollient that helps to condition your hair and preserve the hair moisture. For a dry, frizzy hair that needs extra moisture, olive oil is used to smooth out the hair, making it look shiny and frizz free. Besides, it is rich in essential nutrients that nourishes and strength it too.
To use this remedy, warm up one cup of olive oil and apply it evenly on your hair scalp. You can use a brush or fingertips to massage and distribute the oil evenly. Do this for about 10-15 minutes. Then, wrap the treated hair with a hot towel around your head; this will increase moisture absorption. Leave it on for about 30 minutes.
Finally, shampoo and condition your hair and rinse it with cold water. For best results, repeat this procedure once or twice a week.
7) Use eggs
Eggs are wonderful home remedies for frizzy hair. They are rich in fats, vitamins, minerals, and protein nutrients that nourish and strengthen hair roots scalp. Also, they are naturally moisturizing and rejuvenate the hair follicles, which soften and moisturize your dry frizzy hair.
This effect makes the hair naturally silky, smooth and shiny. Most importantly, eggs have potent anti-bacterial effects that kill the bacterial infections and enhance the removal of unwanted oils from the scalp.
To apply this remedy, whip one egg into some tepid water and add some olive oil; mix it well to obtain a fine solution. Apply the resulting solution to your hair well and cover it with a towel. After about 30 minutes, wash your hair thoroughly and rinse it out. Rinse the hair with a rich, nourishing shampoo and then condition it. Repeat this once or twice a week.
8) Use Coconut oils to hydrate
Coconut oil it is rich in various nutrients like vitamins and minerals that nourish and rejuvenate the hair. It is an excellent moisturizing agent that gives you a frizz free hair.
To treat frizzy hair with coconut oil, warm up one cup of coconut oil and rub it evenly on your hair scalp; if you are using thick coconut oils, add some lemon juice to enhance its effectiveness. Use a brush or your palm to massage and distribute the oil evenly.
Do this for about 10–15 minutes and then wrap your hair with a hot towel around your head to increase moisture absorption. Leave it on for about 30 minutes. Finally, wash off with a regular shampoo and condition your hair. Coconut oil will help tame the frizzy hair leaving it nourished, moisturized, and shiny.
9) Use Honey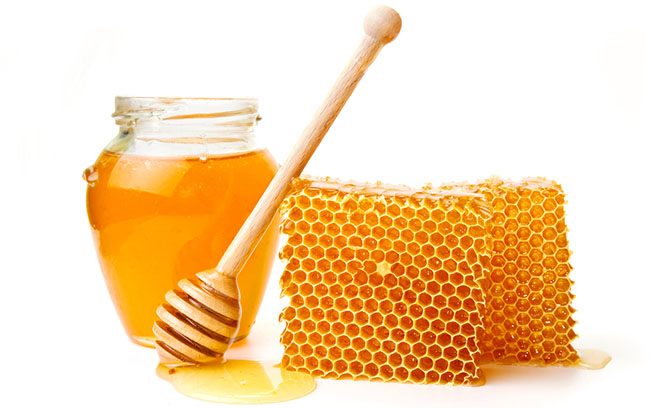 Honey is a remarkable remedy for dry, frizzy hair; in essence, it is a natural humectant that can be used to tame a thin or a thick, wavy hair. Also, it has an anti-inflammation effect that helps soothe the hair and inhibits swellings of the hair cuticle. Thus, it helps to restore a frizzy, dull, brittle hair. Its high nutrients content conditions and moisturize the hair, leaving it smooth and soft without any split ends.
Take a small amount of honey and mix it with some olive or coconut oils. Apply it gently to your hair and leave it for about twenty minutes. Wash it off with slightly warm water and shampoo.
10) Apply Vitamin-E Oil
Vitamin E is a known hydrating and nourishing agent that can help rejuvenate your frizzy hair and skin too. When supplemented with other hydrating oils, it deeply conditions and nourishes your hair and help fight split ends; this gives the hair a smooth frizz-free appearance and adds shine and gloss.
To use Vitamin E oil and get rid of frizzy hair, mix vitamin E oil with a hydrating oil like sweet olive oil or coconut oil in proportions of 1:5. For instance, mix one tablespoon of vitamin E oil and 5 tablespoons of sweet almond oil. Then, slightly warm up the oil mixture and apply it evenly to your hair.
You can use your fingertips and massage your hair scalp hair to ensure its proper absorption. Now, leave it for 30-40 minutes or overnight and wash off with shampoo. Note that you can also use others hydrating oils like coconut oil, castor oil, almond oil or avocado oil and follow the same process.
6 Ways to Prevent Frizzy Hair
1. Do not shampoo too often
Though shampooing is an efficient way to maintain a clean and smart hair, an everyday shampooing can dry out the natural hair moisture, leaving it dry and frizzy. Advisably, try shampooing after every two or three days and see if it makes a difference.
2. Do not blow-dry for too long.
Blow drying the frizzy hair for too long dries out the natural oils and moisture in your hair. Also, it causes the hair strands to shrink and get damaged. Instead, use a hairdryer on a cool setting; it helps to keep the hair cool by preserving moisture, reduces hair damage when drying and help get rid of frizzy hair too.
3. Use a wide-toothed Brush
When brushing or combing your hair, avoid using a thin-toothed brushes and combs. Instead, use boar bristle brush; it smoothens, straightens, and adds volume to the hair, which tames the frizz. Also, avoid too much brushing, especially while the hair is still wet since it causes split ends.
4. Take a healthy diet
Taking a balanced diet containing healthy proteins, vitamins, minerals help to nourish, moisturize and rejuvenate the frizzy hair. Also, make sure you drink an adequate amount of water to stay hydrated. Water help to close the hair cuticles, which adds shine and makes it less susceptible to frizz.
5. Use natural hair Shampoo
Treat your hair using a natural shampoo with natural humectants; these are moisturizing agents that help to lubricate your hair and lock the moisture. Use sodium lauryl sulfate (SLS) free shampoos; SLS dries up your hair and causes split ends. Also, use warm water while shampooing; it opens the hair cuticles and help to absorb the conditioner, which moisturizes the root hair.
6. Use a good anti-frizz conditioner
The anti-frizz conditioner has vital silicones and essential ingredients like vitamin E and aloe vera moisturizes the hair, thus preventing the frizz. While rinsing out the conditioner, use cool water since it close the hair cuticles and prevents the curls and frizz. If you have a thin and fine hair, leave some conditioner on your hair instead of rinsing it all out. It helps to coat the hair shaft and eliminates frizz.
8 Good Hairstyles for Frizzy Hair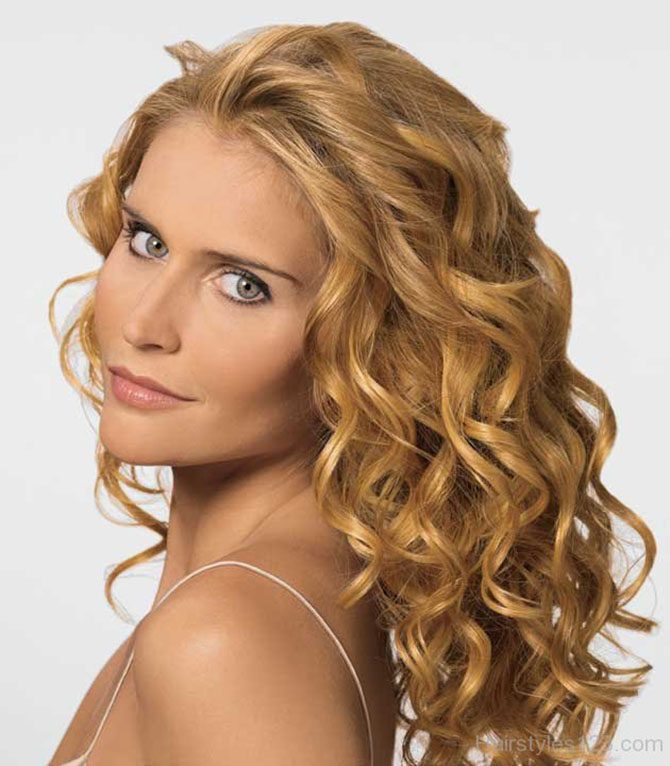 Some of the best hairstyles that embrace the frizz and curly hair include
1. Carrie Bradshaw curls
The style gives the frizz a soft finish; the style is elegant and chic.
2. Poof ponytail
The subtle poof provides a stylish and smooth finesse to the hairdo.
3. Textured wavy bob
This tousled, bed-head bob is superb for frizzy hair; the extra texture adds volume to the hair. Besides, wavy bobs are flattering to the face.
4. Braided Bun
The messy braided bun brings a chic and elegant style; it creates a beautiful symmetry that uses the imperfection of the curly hair and works it out.
5. The classic Afro
It is a great option for a super thick, kinky hair.
6. The side ponytail
It blends the frizzy and messy hair wonderfully and creates a graceful appeal to the hair.
7. Twisted intricate
The twisted intricate weave with a messy bun gives a stylish and edgy appearance.
8. Long side Braid
The thick braid provides an elegant and attractive appeal. The side braid is edgy and sensual.
Some of Best Frizzy Hair Shampoo Products
Frizzy shampoo Products contain smoothing treatments like keratin and silicone serums that help to straighten your curls and get rid of frizz. Some of the best favorite formulas include
Liquid Keratin Infusing Healthy Hair De-Frizz Shampoo
Bumble & Bumble Straight Shampoo
John Frieda Frizz-Ease Smooth Start Repairing Shampoo
Living Proof No Frizz Shampoo
Phyto Phytojoba Intense Hydrating Brilliance Shampoo
Fekkai Luscious Curls Shampoo
Organix Renewing Moroccan Argan Oil Shampoo
Davines Love Smoothing Shampoo
ALTERNA Bamboo Smooth anti-Frizz Shampoo
Some of Best Frizzy Hair Conditioning Products
Use deep conditioning products that are ultra-rich and that are specialized in removing frizzy hair. Examples include
Pantene Expert Collection Pro V Advanced + Keratin Repair Conditioner
Desert Essence Coconut Conditioner
Neutrogena Triple Moisture Daily Deep Conditioner
Organix Hydrating Macadamia Oil Intensive Mask
L'Oreal Paris Total Repair 5 Damage-Erasing Balm
Aveda Damage Remedy Damage Remedy™ Intensive Restructuring Treatment
Final Words
Conclusively, its crucial to note that though all these remedies and ingredients can help you tame and get rid of frizzy hair, their effectiveness may vary primarily depending on the mode of application and the nature of your frizzy hair. Therefore, don't be disappointed if you fail to get the intended results instantly.
Also, make sure you avoid the various frizzy hair-triggering factors; note that the best way to get rid of frizzy hair is to understand what causes it. Moreover, talk with your hair stylist before considering any conditioning or shampoo products. He or she will recommend you on the best product that suits your hair.
Ideally, by using these remedies supplemented with the correct shampoo along with a good conditioner, it will help nourish your hair and restore its moisture content. Also, it will repair the curved hair cuticles, improves porosity and elasticity of the hair. As a result, this will tame and get rid of a brittle, dull and frizzy hair.